More Details
The goal behind this project was to help people express their feelings on gender in a safe environment, but they also had the option to share on social media. Some of the motivations behind creating a website for this project are based on the idea of "Learning by feeling" and the "Proximity Principle" (led by Theodore Newcomb who conducted the Bennington College Study) which talks about developing caring for those within close proximity and also those who are similar to eachother.
Software
Adobe Premiere Pro, Sketches
Special Techniques
Some techniques I used for brainstorming was creating personas for the guests who may use the games. Looking at what kind of interest people have had in Joel in the past and what kind of creativity came from it, such as dressing up in costumes, acting as a character that Joel would know, or suggesting storylines that Joel may get involved in based on his personality.
Additional Images
Below Image: This was the initial workflow of the game. Dress You Up became the first section to be further developed.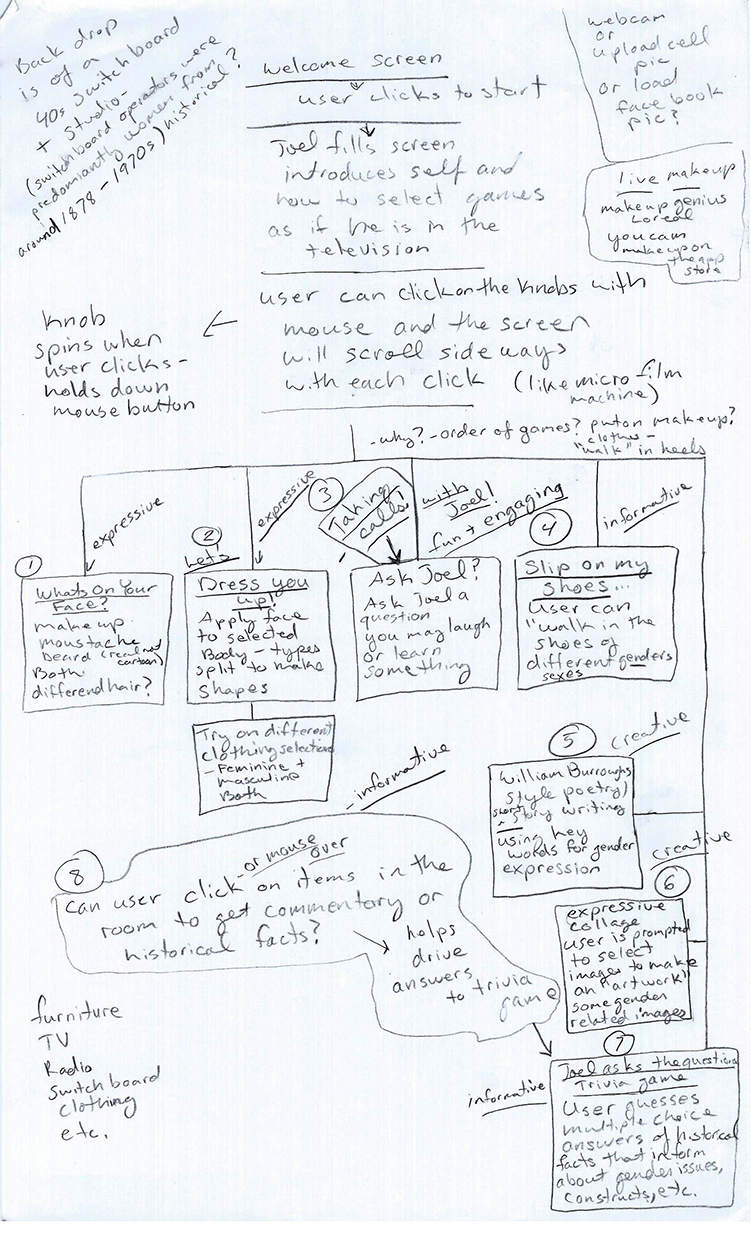 Below Image: Notes for further development of game Dress You Up.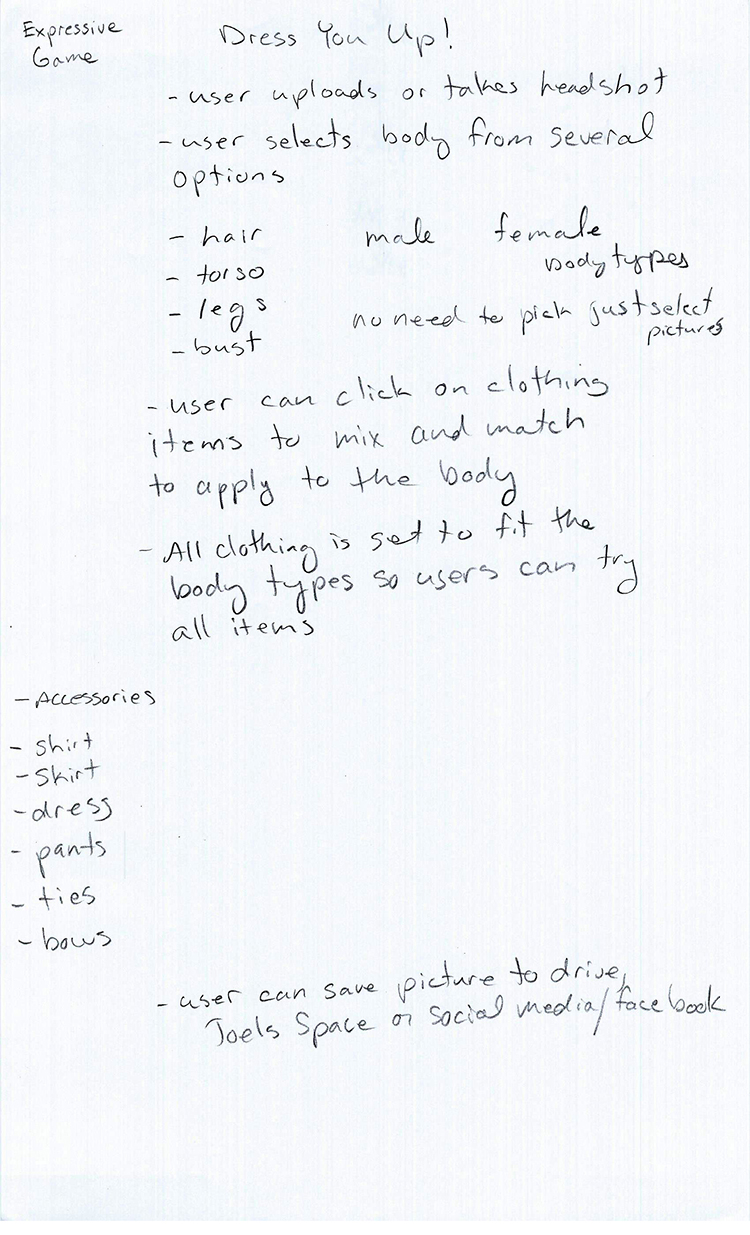 Personas